Shift Your Focus with Gratitude

Listen to the audio version of this article
{"effect":"slide-h","fontstyle":"normal","autoplay":"true","timer":4000}
"Always rejoice. Pray without ceasing. In all things give thanks; for this is the will of God in Christ Jesus concerning you all." – 1 Thessalonians 5:16-18, Douay-Rheims
It's easy to give thanks when your day is going well. You're wearing your favorite t-shirt. You got a great parking spot. Your Mystic Monk coffee is the perfect flavor and temperature. You have a beautiful prayer experience or God answers a prayer.
But what about those moments when things aren't going so well? You spill your coffee on your jeans. You have to wait in a long line of customers at the bank or grocery store. You realize the battery in your smartphone is dead.
In moments like these, giving thanks is difficult. But giving thanks is also essential if you want to navigate these experiences with a positive outlook. This doesn't mean being phony or pasting on a smile no matter what.
Rather, it's about taking a moment to shift your focus. Instead of grumbling about the long line of customers, thank God for the cashier and pray for her family. When your smartphone needs a charge, thank God for all of the amazing technology you have access to. When your prayer goes unanswered, thank God for giving you whatever goodness He thinks is best, even if it's not what you were hoping for. And we can always thank Jesus for His presence in the Holy Eucharist even while we wait for an answer to our prayers. Choose to turn the uncomfortable moments in life into thankfulness.
This is something I really struggle with. Daily frustrations can really get under my skin. This is especially true when things go wrong that put me behind schedule with From the Abbey's online programs. I always seem to be behind, so every little frustration contributes to my sense of urgency.  But I'm going to be working on shifting my focus. I am so thankful that God has called me to this work, that technology makes it possible for me to serve you while working out of the home so I can be there for my family, and that I have the opportunity to know and work with such wonderful people who really desire a deeper relationship with Jesus!
One more thought on thankfulness and prayer. Blessed Solanus Casey instructed people who came to him for prayers to thank God ahead of time. Thanking Him before He answers your prayers does two things. First, it exercises confidence that God does answer prayer. Second, it acknowledges that God will give you the best possible good, even if it's not something we can see right now.
Reflection questions: How do you need to shift your focus to thankfulness and trust? In what areas of your life is this shift most necessary? How might this shift in focus improve your spiritual life? Please share your thoughts in the comments below!
God, when I'm tempted to complain and grumble, help me to stop and shift my focus. I want to be someone who lives in continual gratitude. Let me never lose sight of the blessings You've poured out on me.
P.S. Want a deeper discussion?
Join From the Abbey's online community
where we talk about how to develop our spiritual life and deepen our relationship with God.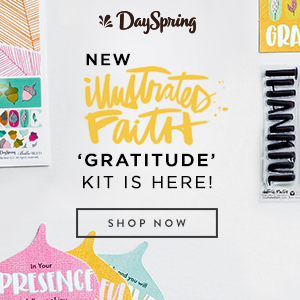 ---
Also published on Medium.